How to create your own Binance API?
1. After logging into your Binance account, click [API Management] from the user center icon.
2. Enter a label/name for your API key and click [Create API].
Security tip: Before creating an API, you need to enable
two-factor authentication
(2FA) on your account.
3. Complete the security verification with your registered 2FA devices.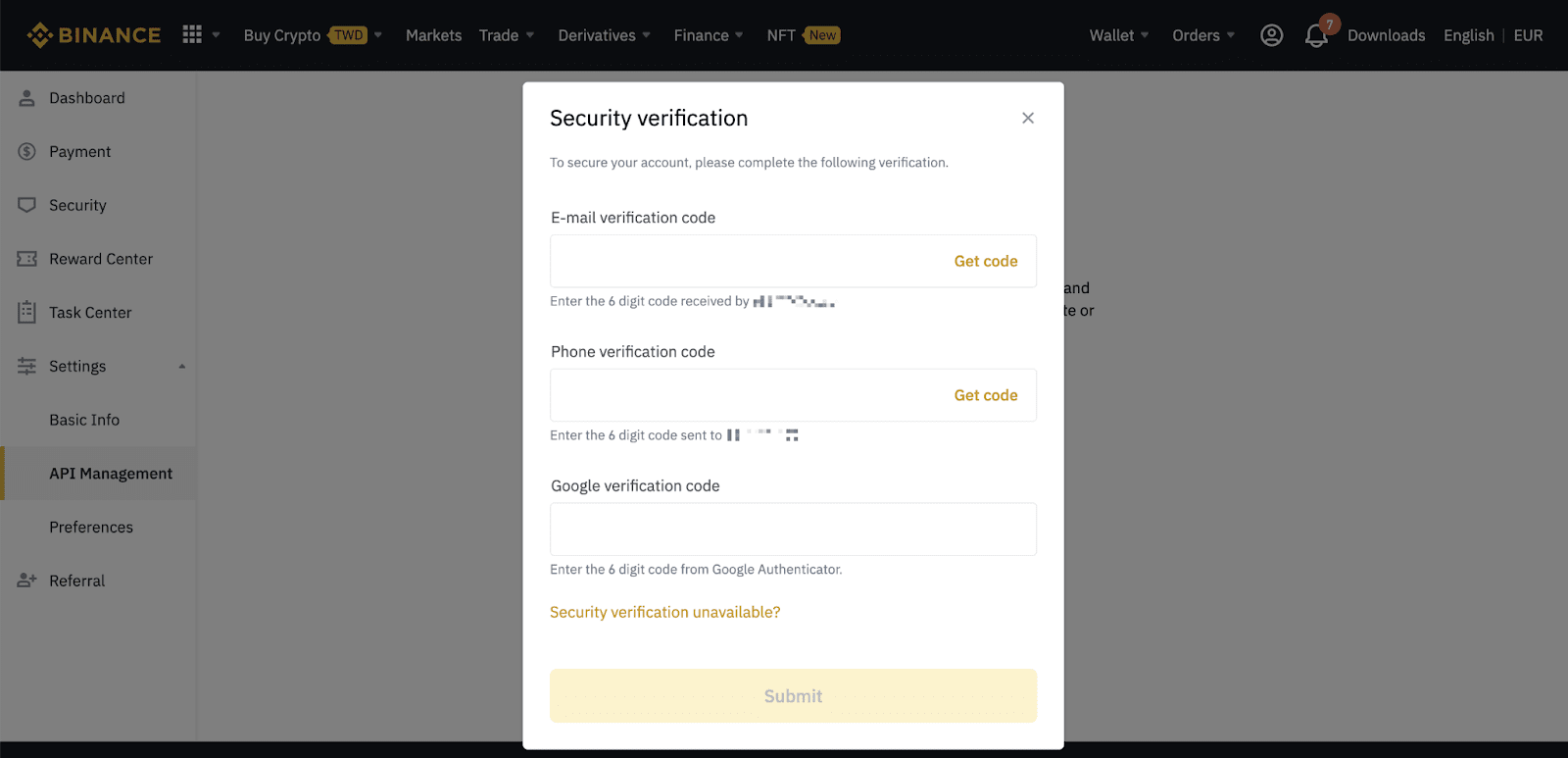 4. Your API is now created.
Please keep your Secret Key securely as will not be shown again. Do not share this key with anyone.
If you forget your Secret Key, you will need to delete the API and create a new one.
5) Proceed to your Orderbook account, click on "Account" on the left menu panel and "My Exchange". Select Binance as your exchange and key in your API Key. Press "Submit" to complete the process.